Watch the Recording
Listen to the Interview
Sustainability – Will the Path You Are On Lead You There?
Interview with 

John

 Sebesta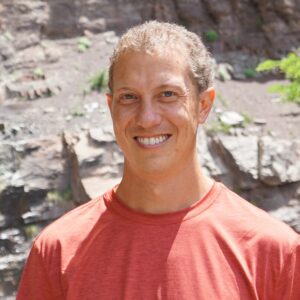 John Sebesta has experience working in the government, private sector, and non-profits, which provides a diverse perspective with which John views and analyzes the world. The foundation of his career took place in the private sector, where he has extensive experience in financial and business strategy. He previously served as the business manager for international programs at Lockheed Martin, leading the proposal, negotiation and management of more than $500M in contracts. Seeking a change of pace, John and his wife Claire then moved to Guatemala to focus on using business as a tool for positive change, and transitioned to consulting with social entrepreneurs in Guatemala. This opened the door to an opportunity for John to serve as a co-founder and head of Business Development & Strategy for a social enterprise startup in Puerto Rico. Currently, as founder of Business Stewardship Partners, LLC, John provides business leadership to purpose-driven leaders of non-profits and social enterprises. He holds a Bachelor's of Finance from NMSU and an MBA from Southern Methodist University.
This interview is about the following:
How we steward the resources entrusted to us and our organizations will ultimately determine the impact that we are able to create. An unhealthy perspective toward money often hinders non-profits from achieving the very impact they aspire to. Recognizing the important role that money plays in enabling your success, and critically thinking through how to optimize the inflows and outflows to further the mission of your organization, will ultimately lead to a more effective and sustainable organization.
We must ensure that the entire structure, from governance to funding sources to expenses, drives the organization to stay aligned to the mission, instead of slowly enabling mission creep. The world is changing rapidly around us, providing both threats and opportunities to innovate, improve relevancy and improve the sustainability of our organizations.
Learn more about John and Stewardship Partners at https://stewardpartner.com