July 10, 2018
Using An Effective Integrated Marketing Communication Mix In Nonprofit Organizations
Interview with Dr. Clark Greer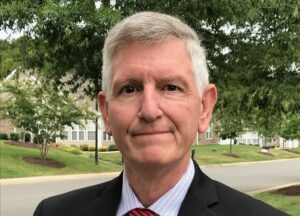 Clark Greer is the founder of Clark Greer Communications, LLC, a consulting firm that focuses on assisting nonprofit organizations with marketing communications and public relations. He holds a Master's Degree in Broadcast Journalism from the University of Southern California, and a doctorate in Communication Studies from Bowling Green State University. Clark's full-time job for the past 20 years has been as a communication professor specializing in public relations, strategic communication, TV news, and communication research. In addition, he and research colleagues have published nearly 20 studies in academic journals, and have presented more than two dozen papers at research conferences.
Here are some of the question we will be addressing during this interview:
1. What is IMC (integrated marketing communications)?
2. How is IMC different than public relations and advertising?
3. How have digital communication platforms changed the promotion landscape for organizations?
4. What steps do organizations need to take when developing an IMC plan?
5. Many organizations use social media. How might they improve their use of those tactics?
6. You and I recently discussed a couple of essential components in communications. One of those is storytelling. How does it work and how can organizations implement it?
7. Another element we talked about was thought leadership. What is it and why is it important?
8. How are you using IMC tactics for the Lynchburg Symphony Orchestra?
Watch the Interview